"Prayers to those who are sick, the frightened, who have died, and those who grieve."
---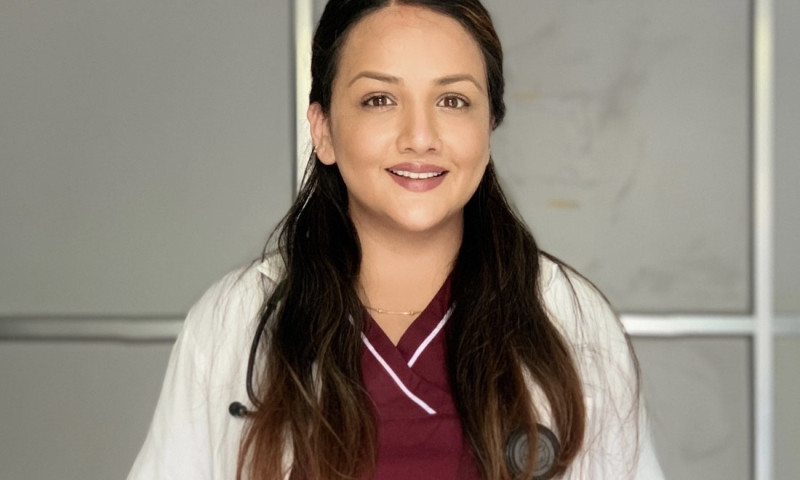 The outbreak of COVID-19 in December 2019 has stunned the whole world. At times like these, when we face uncertainty, our body's standard responses comes in the form of fear, anxiety, stress, sleeping problems along with health related issues with those infected with COVID-19.
With the first COVID wave people were frightened because no one knew what lies ahead of us. Our lives were compromised. Even I being a doctor by myself got infected with COVID-19 and faced all the symptoms excluding the difficulty in breathing. I was scared to be honest not because I was infected but because I was concerned about the health of people around me.
With that the second wave arrived after a couple of months, which was more unpredictable. Working as a medical officer at Kantipur General and Dental Hospital, treating infected COVID patient was not an easy job. Despite having ICU beds with ventilator supports, along with HDU beds it wasn't enough, as the cases numbers were increasing. The COVID -19 situation and its lingering effects were no hoax or joke. There was a time during this second wave where chaos was present in the hospital environment due to the unavailability of enough oxygen supply. Though we were challenged medically, physically and mentally to fight this pandemic, the team of KDC never gave up their hopes and efforts. There took many fortunate and unfortunate events. But in the end saving one's life was more important to us.
Worrying about the unknown and uncertainty is not in our control, but saving our own health surely is in our control. I request to every human being to adopt all the safety measures as possible and get vaccinated. Let's focus on the present and welcome our future with a smile on our faces. This situation shall pass, and we all can combat the crisis.
Last modified on 2021-09-03 10:27:03
Related Posts