Coronavirus pneumonia cannot be ignored, but it can be prevented and controlled
---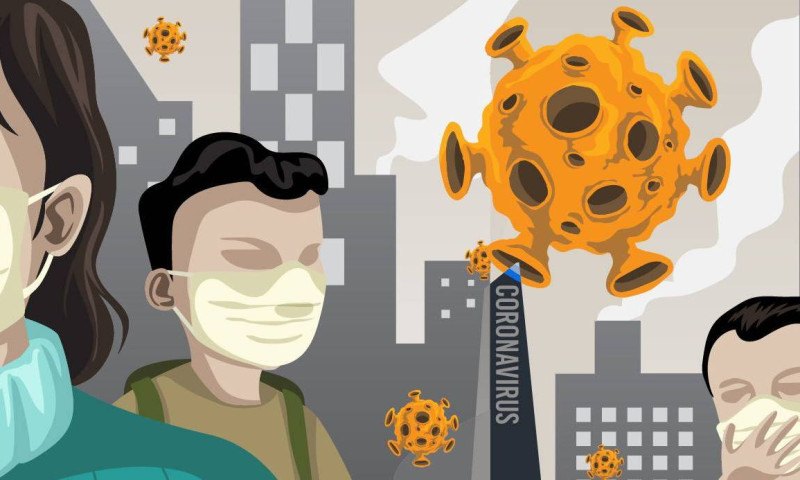 Introduction
Being a PhD student of Wuhan University the place where first coronavirus case was detected in China I think it is my responsibility to give messages to my family, friends, relatives and the citizens of Nepal to be aware of the new emerging disease known as Novel Coronavirus Pneumonia (2019-nCov). The epicenter of the Novel coronavirus is Wuhan and currently it has spreaded its wings to many other countries like Thailand, Philipines, Hongkong and many other countries.
Following the spread of deadly coronavirus, the World Health Organization has declared a global health emergency. Thus, all the countries must be alert and be prepared to fight against the epidemic. There were two cases of Novel coronavirus in Nepal as well so it is our responsibility to be protected and lets others also know how to protect ourselves as it can be epidemic in our country as well. As Nepal lacks the adequate technology and tools to contain the virus, it can create epidemic if it enters Nepal. Let's not be sensitized by the media and be panic rather let's practice the ways to prevent and be prepared. Thus following message should be passed to each and every individual of Nepal to be aware of Coronavirus.
Coronaviruses (CoV) are a large family of viruses that cause illness ranging from the common cold to more severe diseases such as Middle East Respiratory Syndrome (MERS-CoV) and Severe Acute Respiratory Syndrome (SARS-CoV). A novel coronavirus (nCoV) is a new strain that has not been previously identified in humans.
Sign and Symptoms
The people infected with coronavirus shows the following symptoms like include respiratory symptoms, fever, cough, and breathing difficulties. In more severe cases, infection can cause pneumonia, SARS, kidney failure and even death.
Prevention
Being panic over the coronavirus outside of China is unproductive and unwarranted. But public should take precautions to avoid the infection. So, let's consider the following points to prevent ourselves from the transmission of coronavirus.
Avoid crowded public places during the viral pneumonia and influenza epidemic season,such as: go shopping、see a film、dinner together.
Avoid close contact with people who have flu or cold-like symptoms.
Wash your hands regularly. After going home by bus or other public transports, you should change your dress; wash your hands and nose.
Remember to wash your hands before meals, after going to the toilet, after touching garbage, and touching the animals. Wash your hands with running water and soap, and rub for at least 15 seconds.
Drink plenty of water daily. The diet should be light. Try to eat less spicy and irritating food. You can eat more fresh vegetables and fruit and eat more food containing vitamin C.
Strengthen physical exercise. It is suggested to take reasonable exercise, such as walking, doing gymnastics or jogging, etc., to improve cardiopulmonary function, improve immunity, and enhance physical fitness.
If any one of have symptoms such as fever and cough, please wear a mask and go to the hospital in a timely manner. If any of the above symptoms occur to the person around us, please remind him or her to wear a mask and see a doctor in time.
Last modified on 2020-02-16 12:21:53
Related Posts