National Nursing Day
Nursing in the 21st Century
---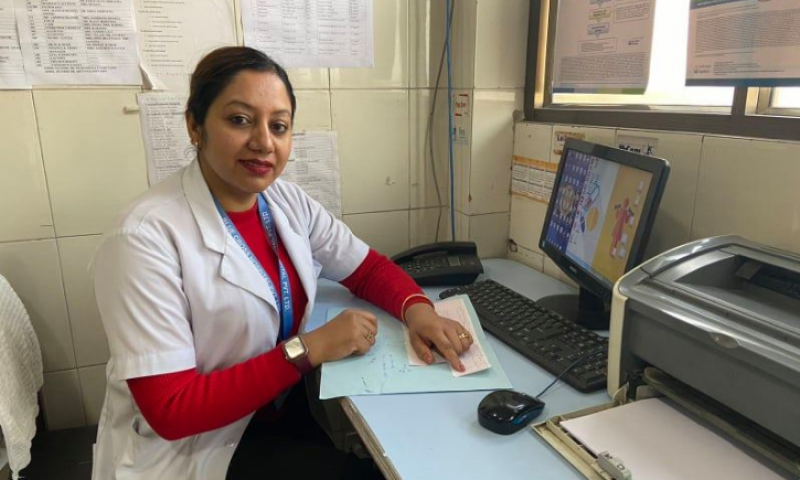 Nurses represent the largest group of health-care professionals in the world. Nurses are a vital resource for ensuring the provision of safe and effective care for the global population. 21st Century nursing is the glue that holds a patient's health care journey together.
Nurses spend more time with patients and families than any other health professional as they face serious illness. Expert nursing care reduces the distress and burdens of those facing death, and the ability to offer support for unique physical, social, psychological, and spiritual needs of the patients and their families.
The world today is changing at a tremendous speed; advances in technology and communication and changes in the political, economic, demographic and social changes, all touch our lives. These changes also impact on health care provision, and the delivery of health services. Nursing continues to experience significant changes as it responds to the transformation occurring in the health care delivery system.
Now as we enter a new century, a nursing shortage is again present. The client of the downsized hospital is more acutely ill and older than before. To maintain short stays and early discharge, patient teaching and planning for discharge have assumed more importance than before.
In this age of increasing reliance on technology, it is essential that the fundamentals of compassion and good communication—the art of patient care—remain at the heart of health care. We need a clear and concise guide to professional communication strategies to help nurses and other health care clinicians to build effective patient relationships and navigate a wide variety of difficult patient and professional interactions.
As a leader in the healthcare system, nurses have specific responsibilities regarding delegation within the nursing team, and interacting with the transdisciplinary team. Nurses also have responsibilities regarding the implementation of the medical plan of care, which necessitates the exploration of physician–nurse relationships, including both positive aspects and problem areas.
Nursing is both an art and a science. It is associated with caring and helping. One aspect of the nurse's role is to help the patient achieve or carry out those activities of living they are incapable of doing for themselves. There are many facets associated with the role and function of the nurse. It is a fluid and dynamic entity and this makes it difficult to define.
Promoting health is key agenda in nursing. Health promotion plays a major part in helping the population maximise their health. Health promotion cannot be seen as a purely technical activity, it requires a variety of effective communication skills.
When a person is sick, the patient's physical, psychological, social and spiritual needs are considered. The nursing process is a systematic, patient-centred, goal-oriented approach to caring that provides a framework for nursing practice; it allows the nurse and the patient to work together. The nursing process is aimed at providing high-quality, responsive nursing care.
Nurses use their body of knowledge in order to provide the patient with care that has undergone critical scrutiny, or a systematic approach has been used to provide that care. Care becomes creative and innovative and provides nurses with new ways of thinking and addressing patient problems. Advancing nursing practice ensures that nurses have the knowledge base and practical skills to provide specialist nursing care. Critical thinking allows nurses to see different approaches to clinical situations. Critical thinking occurs when nurses are faced with patients who have complex needs; the situation provides opportunities for nurses to develop and plan individual care. Professional nursing practice is also based on a body of knowledge that is derived from experience – expertise. The combination of knowledge related to science and experience has the potential to enable the nurse to make reliable clinical decisions.
Nurses and other health-care professionals use many different types of records in their day-to-day management of patient care, in both the hospital and the community setting.
Registered nurses are personally accountable for their practice. This means that they are answerable for their actions and omissions, regardless of advice or directions from another professional or any other party. No one else can answer for the actions or omissions and it is no defense for the nurse to say that he/she was acting on someone else's orders.
In modern day setting nurses need many skills and the skills associated with numeracy, literacy and computers are just as important as all the other key skills. Implementing various strategies to improve confidence and skills may help to address deficiencies.
Clinical decision making is an essential component of the role of the professional nurse. Nurses who make clinical decisions must also be prepared to accept responsibility and be prepared to be held accountable for the consequences of those decisions, or the failure to make a decision.
Ethical and legal issues will impinge on all aspects of physical and psychological care.It is therefore important that they have an understanding of the underlying principles associated with legal and ethical theory when applying this to nursing care.
Confidentiality is the cornerstone of nursing practice Trust and respect are identified as two key features required by both the nurse and the patient if confidentiality is to exist.
Every patient is a unique human being and we have to respect diversity and culture when caring for patients from various communities and diverse circumstances . The values, customs and beliefs of the patient should be given due consideration and the care that the nurse provides ought to be sensitive to the diverse needs of the patient being cared for.Discrimination and disadvantage have the powerful potential to hinder the nurse's aim – to provide care – and can lead to inequality. Respecting and valuing the diversity of the people you work with and patients you care for will help to ensure a quality service.
It is vital that the nurse uses appropriate communication and interpersonal skills. Effective communication is central to the effective delivery of health care. Nurses have to focus on establishing, maintaining and disengaging from professional relationships.
Patient and family involvement can demonstrate that you have provided patients with information in order for them to make informed decisions about their care. It also demonstrates that you have provided patients with an understanding of the intended nursing actions.
Caring for people is a complex activity that requires skill. In order to provide a therapeutic relationship with the patient at the centre of the affiliation, the nurse has to work within a team. Effective team working has positive outcomes for patient care.
Safe and effective nursing care is based on the best available evidence. guidance to help the reader to apply knowledge and skills in obtaining and using the literature to underpin practice.
There are certain sociocultural determinants or factors that can influence a person's health and wellbeing, either in a positive or negative direction. In an attempt to reduce the effects of marginalisation on the individual and the wider society, the nurse is encouraged to provide anti discriminatory care.
Palliative care nursing involves the assessment, diagnosis, and treatment of human responses to actual or potentially life-limiting illness and necessitates a dynamic, caring relationship with the patient and family to reduce suffering. Nurses play crucial roles in palliative care, and the evidence supports nurses functioning on palliative care consultation teams or as independent practitioners.
Practicing nurses have their own stress and coping in their individual life. Nurses have to address difficult issues as demanding patients, maintaining boundaries, overcoming biases, managing clinician emotions, and much more.
There are problems experienced by nurses in workplaces. Burnout is a form of chronic stress related to one's job. It can be identified by feelings of hopelessness and powerlessness, and accompanied by a decreased ability to function both on the job and in personal life. Paying attention to your own physical health is an important preventive measure; this includes maintaining a balanced program of rest, nutrition, and exercise. The most effective prevention of burnout is an institution-wide stress-reduction effort to prevent burnout involving the nursing staff, supervisory personnel, the hospital administration, and other health care workers.
Racial and ethnic discrimination remain problems in society as a whole and, unfortunately, health care systems and nursing are not immune to these problems.
Harassment and violence are often experienced in nursing where both are rooted in the same issues of the abuse of power. "Violence isn't limited to the kinds of incidents that make headlines. It includes a range of behavior from verbal abuse, threats, and unwanted sexual
advances to physical assault and at the extreme, homicide." Because nurses are involved with personal care of individuals of the opposite sex, there is sometimes the unspoken assumption that they will not be offended by sexual comments or jokes. Harassers in the healthcare workplace may be clients, coworkers, or physicians.
Nursing is a uniquely hazardous occupation. Nurses confront potential exposure to infectious diseases, toxic substances, back injuries, and radiation. Nurses continue to report high levels of job-related injury and illness. Working environment, responsibilities, and duties of nurses put them in the frontline of numerous occupational hazards. Nurses have expressed concern regarding safety in the working environment for many years. Employees have a right to expect their employers to provide the safest working environment possible. often have been lax in recognizing on-the-job hazards and acting for self-protection. occupational hazards. Infection as an Occupational Hazard is a major concern when caring for infected clients. Hazardous Chemical Agents such as Anesthetic gases can increase the risk of fetal malformation and spontaneous abortion in pregnant women who are exposed to them on a regular basis.
Nurses practise nursing within a social, political and economic context. The importance of developing and sustaining partnerships in care with the patient, patient organisations and other health and social-care agencies should always be in our future agenda.
Continuing professional development is a requirement for all registered nurses, midwives and community public health nurses. New nurses should write out your short- and long-term professional goals, with a brief plan on how they can achieve these goals. Think critically about the obstacles you will need to overcome to reach these goals.
The role and function of the nurse will continue to expand. Leaders, mentors and teachers are vital for the next generation of practitioners. Nurses are required to enhance the professional development and safe practice of others. Nurses need to safely and competently care for adult, critically ill patients and their families.
Last modified on 2020-01-30 13:43:17
Related Posts